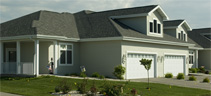 Our cottage-style communities are built with active seniors in mind.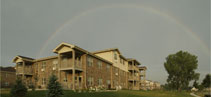 Our affordable assisted living communities offer residents optional personal care and nursing services.



The affiliated companies of SunStarr were formed with a focus on the development, construction and acquisition of affordable housing communities and investment real estate properties. By following its mission, SunStarr has built a portfolio of quality multifamily and commercial properties throughout the country.

Development. Over the years, SunStarr has worked diligently to establish strong relationships with communities, state agencies, investors and lenders. The result has been the development of over 40 apartment communities with total development costs exceeding $83,000,000. SunStarr's current portfolio now consists of over 1,200 apartment units located in various communities across Wisconsin, North Carolina and South Carolina, including over 1,100 affordable units developed under the federal housing tax-credit program. To further the company's mission of meeting the needs of its residents, SunStarr worked closely with local and state agencies on the development of an innovative affordable assisted living model. The result has been the construction of Wisconsin's first two assisted living facilities developed with federal tax-credits.